Macro Mantises And More
Available Sessions:
Morning  – 10 AM to 12.30PM
Afternoon – 13.30 to 16.00 PM
Public Shared Weekend Workshops Available – £60 per person.
Private Weekend Workshops Available – £225 for up to 4 people.
Weekday Workshops Available – £80 For 1 person, £135 for 2 people booking together. (More than 2 people will be charged at £125 for the first two people and £45 per extra person) Mon to Fri only.
Venue: Liberty's Centre, Crow Lane, Ringwood, Hampshire. BH24 3DZ (Zoo Licence Number: 1009/2)
A chance to photograph a selection of Mantids and other invertebrates very close up and personal. Come and join us to photograph these fascinating creatures in our indoor studio using controlled lighting. We will supply you with a number of insects and other invertebrates to photograph ranging from the very small to quite large as well as some props to photograph them on.
As always the day will start with a safety talk followed by the animals being photographed individually on props. An experienced photographer is always on hand to help you get the most from your day should you need any help or advice.
---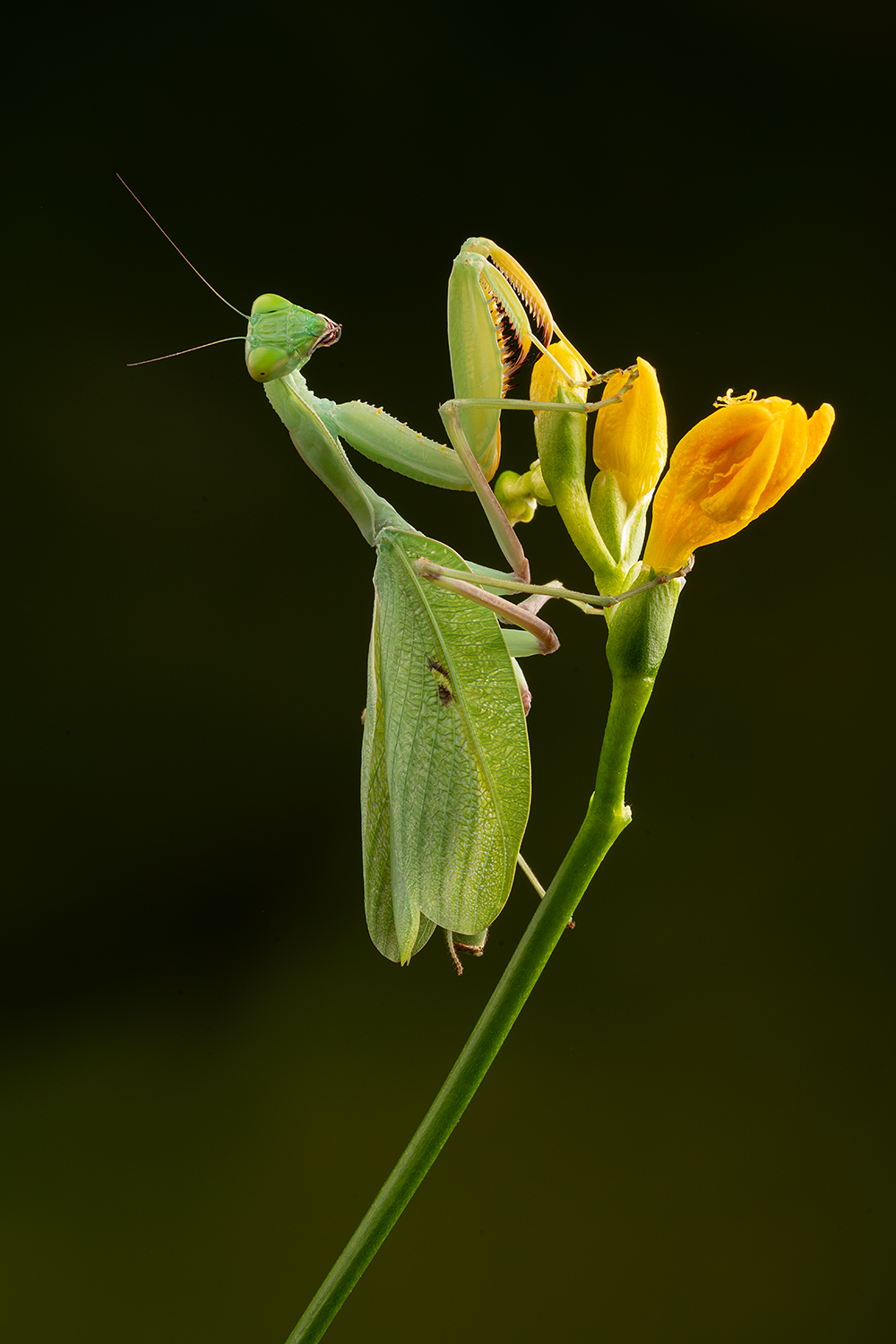 ---
What you will need: You will need a camera that can be used in manual exposure mode where you can set the Shutter Speed, ISO, and Aperture on the camera. Most DSLR cameras and Mirrorless System Cameras can do this and you will be expected to know how to change these settings. You will need plenty of battery power and memory cards. We would suggest that a dedicated Macro lens of around 100 mm is the best lens for these days as some of the animals can be quite small.
What we supply: We supply all the animals, props, all the flash equipment including triggers as well as any other equipment that we might use during the session. Tea and Coffee is available from the Cafe as well as standard 240v plug points should you need to plug your charger in during the day.
---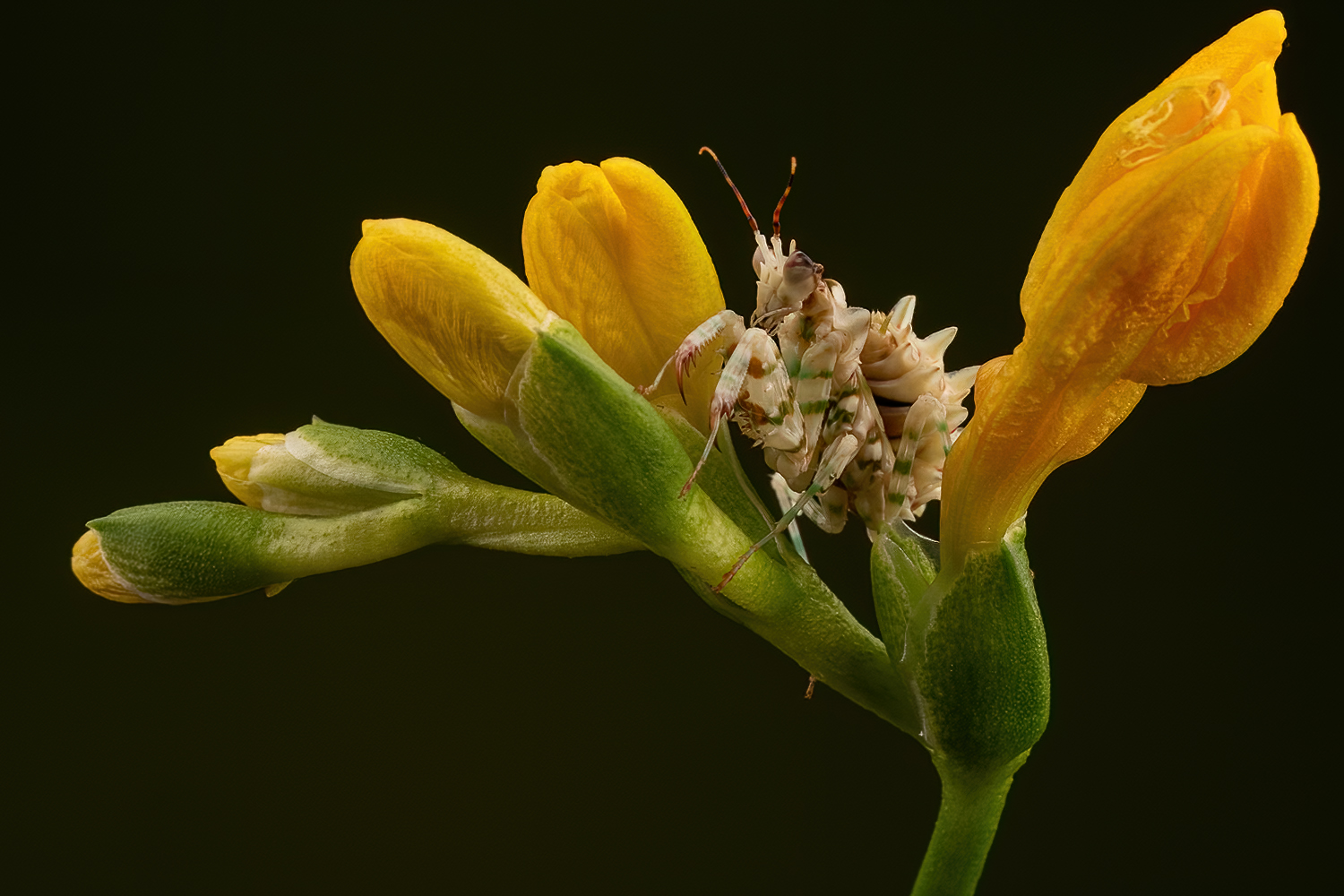 ---
Cost
Weekend Public Shared Workshops
Our Mantis Workshops cost £60 per photographer with a maximum of 4 photographers per session
Weekend Private Workshop
Private Weekend Workshops are available at a cost of £225 for up to 4 photographers.
Private "Weekday Workshops": These days are available as a Weekday Workshop from Monday to Friday at a cost of £80 for one person or £135 for 2 people booking together with any extra people charged at £45 per person up to a maximum of 4 people. For full details about our Weekday Workshops please click HERE
Booking
Please select the date and then use the Booking Form Here.
Under 18 years must be accompanied by a responsible adult
---
Available Dates: