Weekday Workshops – £75 For one person, £100 for 2 persons booking together, £40 per additional photographer up to 4 people.
Duration: 2.5 Hours
Special Requirements: This day requires a DSLR Camera or Mirrorless Camera and a Macro Lens with a focal length of around 90mm or over.
Learn how to take photos of Soap Bubble Mixture with professional photographer Miles Herbert. This is a hands on creative workshop where you will be photographing soap bubbles and soap bubble mixture in a variety of forms and using a variety of equipment. Soap bubbles make fascinating subjects as the colours swirl and change constantly making each bubble utterly random, chaotic and unique! You never know what you will get with each bubble. We can show you how to set up the lighting and what you need to produce a variety of photos as well as advise on any post processing to make the most out of your images.
---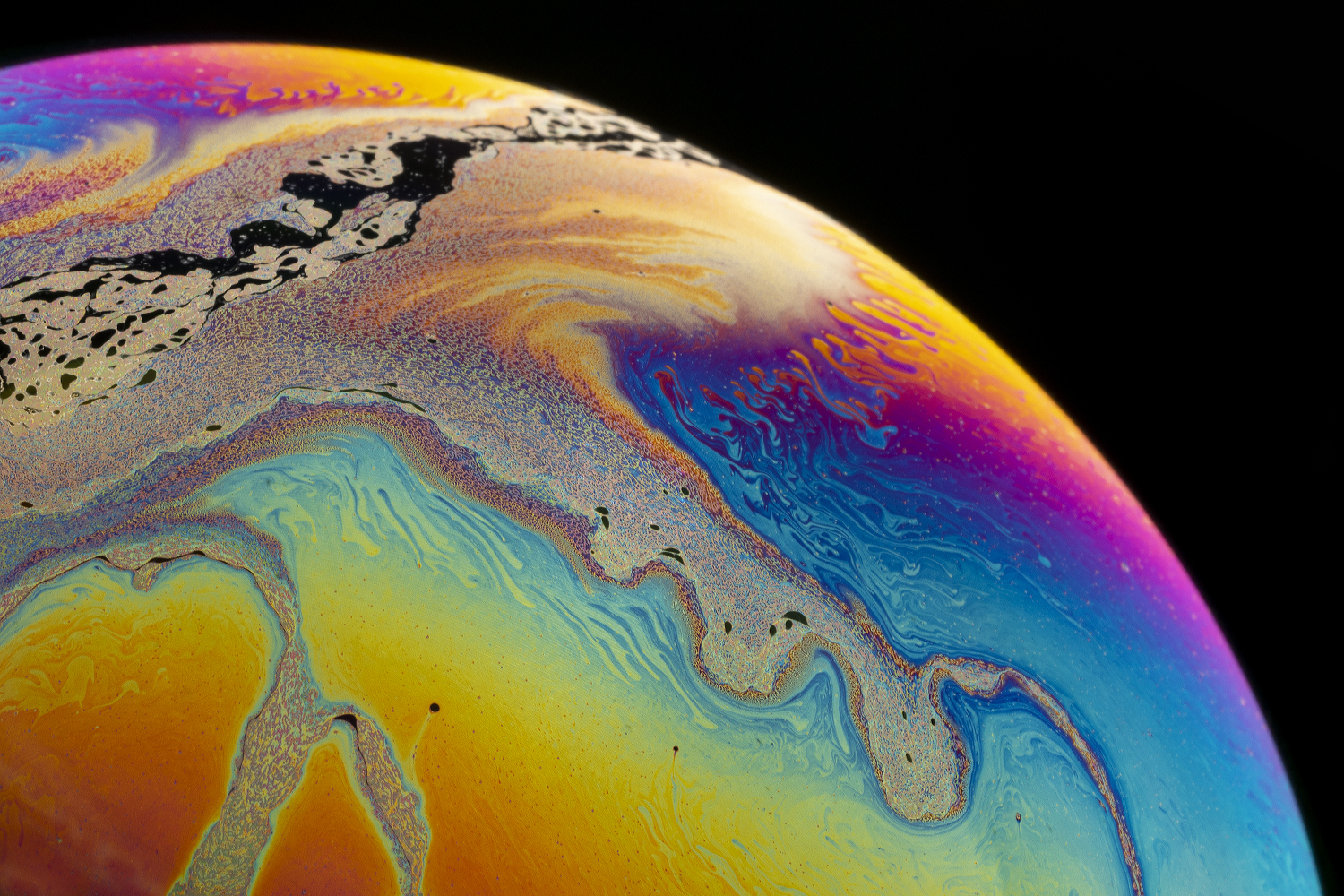 ---
What you will need: You will need a camera that can be used in manual exposure mode where you can set the Shutter Speed, ISO, and Aperture as well as a Macro lens (preferably around 100mm focal length). Most DSLR cameras and Compact System Cameras can do this and you will be expected to know how to change these settings. You will need plenty of battery power and memory cards. A tripod is also required.
What we supply:  We supply the tuition, flash guns, triggers and stands as well as all the equipment, backgrounds and Bubble Mix. We also have electrical sockets available for battery chargers (bring your own charger) should you require a top up. These days are held at Liberty's Centre in our purpose built photography room so ample free parking, cafe and toilets are available.
---
---
Workshops And Cost
Weekday Workshops: These days can be booked as a Weekday Workshop and can be booked on any available weekday Monday to Friday either as a Morning Session (usually 10.00 AM to 12.30 PM) or as an Afternoon Session (usually 1.30 PM to 4.00 PM) The Macro Bubble Mix Photography Workshop costs £75 for one person on a one to one basis or £100 for 2 people booking together. Any further people are charged at £40 per photographer, The Session will last for two and a half hours and can take place any weekday during the day either as a morning session or an afternoon session (subject to availability). Please contact us to arrange a mutually convenient time.
Under 18 years old must be accompanied by a responsible adult.
---