Reptile Photography Workshop
Available Sessions:
Morning  – 10 AM to 12.00PM
Afternoon 1.30 PM to 4 PM
Public Shared Weekend Workshops Available – £65 per person.
Private Weekday Workshops Available Mon to Fri – £135 for up to 2 people (Extra people charged at £45 each)
Private Weekend Workshops Available – £250 for up to 4 people.
Venue: Liberty's Centre, Crow Lane, Ringwood, Hampshire. BH24 3DZ
Animal Activity Licence:  CaptiveLight – AAL 75185
A chance to photograph a selection of Reptiles and other creepy crawlies in our indoor photography area. This day is suitable for photographers of all abilities and, as always, an experienced photographer is on hand should you need any help.
Your day will start with a brief introduction and a quick safety talk before the animals are brought in to be photographed using our professional quality lighting equipment. During the session you will photograph a number of different reptiles and other small animals using a variety of lighting set-ups and backdrops
These days are not weather dependent
---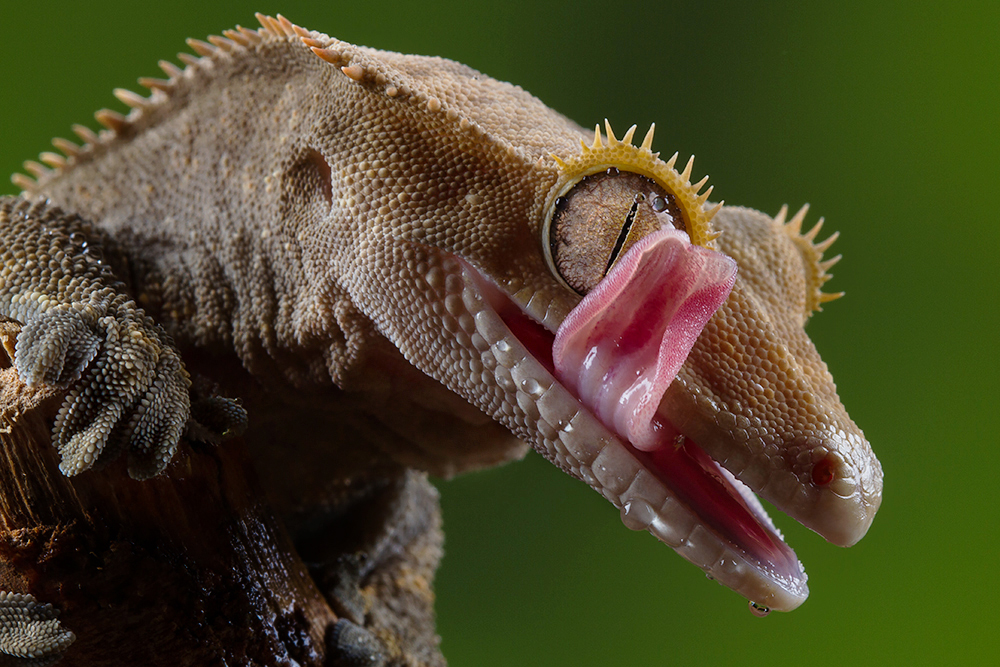 ---
What you need to bring: You will need a camera which has a standard flash hot shoe fitting, plenty of memory and batteries for your day.
We provide all the props, studio flash lighting equipment, stands, backgrounds and standard hot shoe triggers  as well as a number of animals for you to photograph.
Recommended Camera Equipment: You will need a DSLR camera, Mirrorless camera, or a high end "Bridge" camera that is capable of being set to manual exposure with the ability to control ISO, Aperture and Shutter Speed. The camera will also need to be able to accept a standard flash "hot-shoe" fitting flash trigger.
We expect you to know how to change the Aperture, Shutter Speed and ISO – If you are unsure of how to set your exposure settings please check your camera manual.
Lenses we recommend are a macro lens around 100mm and a zoom of around 70 – 300 mm or higher focal length. If you are using a zoom lens extension rings may enable you to focus closer in than you would be able to without them.
---
---
Cost: The weekend shared Liberty's Reptiles Photo Days: are charged at £65 per person with a maximum number of 5 people attending.
Private "Weekday Workshops": These days are available as a Weekday Workshop from Monday to Friday at a cost of £135 for up to two people booking together with any extra people charged at £45 per person up to a maximum of 4 people. For full details about our Weekday Workshops please click HERE
Private Weekend Workshops: These can be arranged on a mutually agreed weekend date at a cost of £250 for up to 4 people for the session.
Under 18 years old must be accompanied by an adult.
---
Available Dates: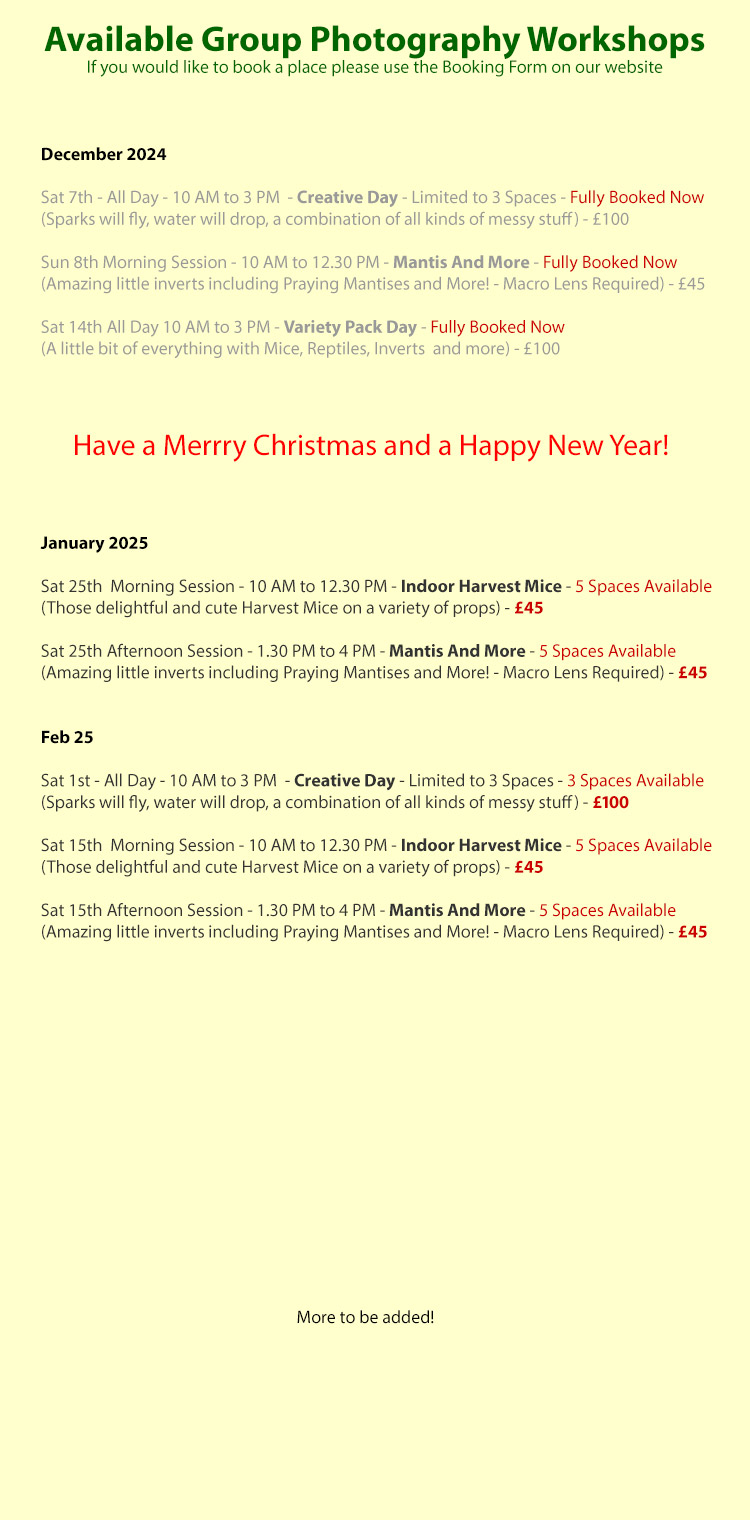 ---